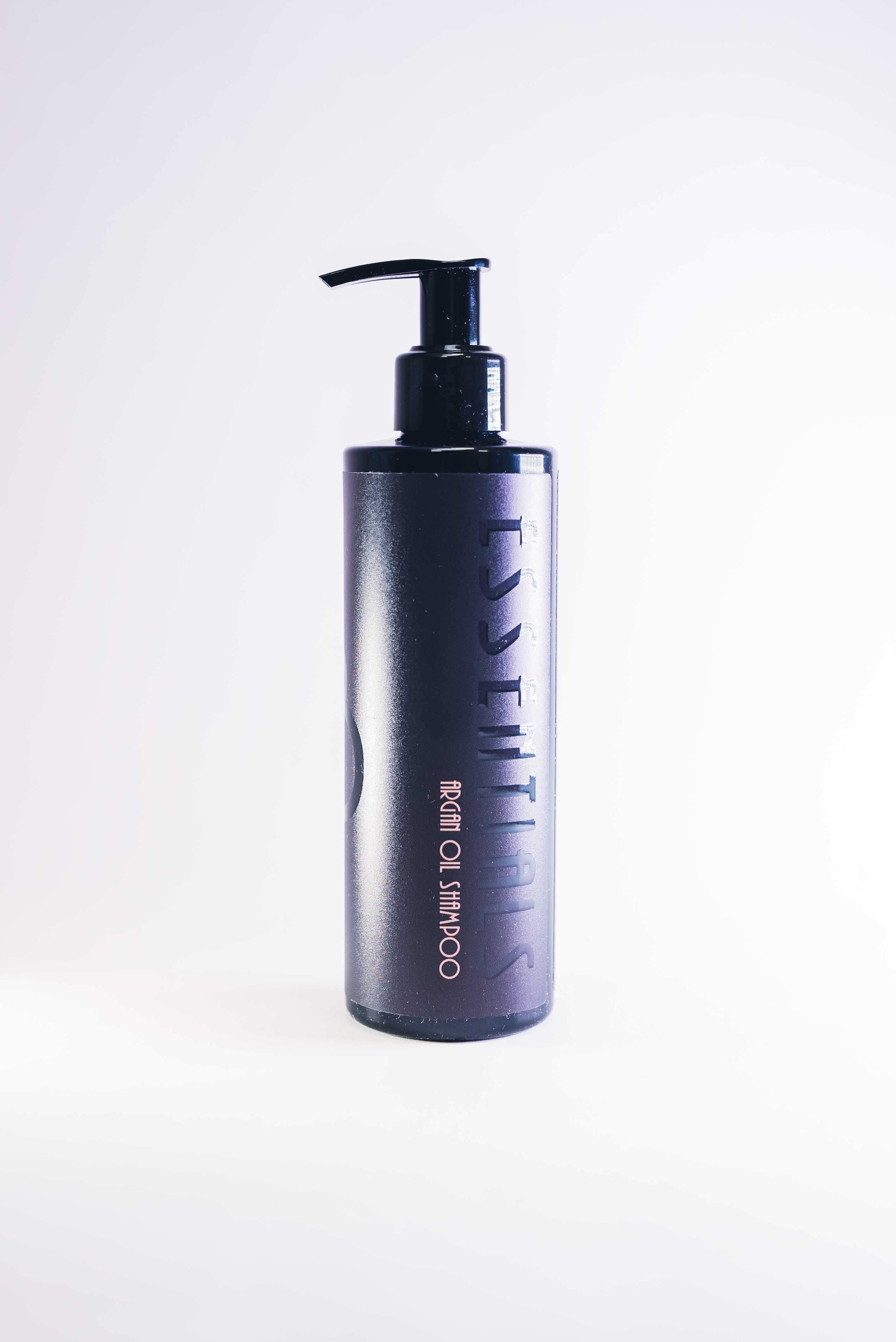 Argan Oil promotes hair growth, repairs hair strands and makes sure new strands are thicker and healthier.
This Shampoo gently nourishes, detangles, moisturises, and protects, leaving hair soft, manageable, and ready to style. 100% Cruelty Free, 100% Paraben and Sulphate free and ideal for all hair types.
Available in an Amber and Vanilla Scent in various sized bottles perfect for everyday use or travel.
What will I learn?
Fundamentals of barbering | Week 1-2
Everything from the tools of the trade, to the basics of hair and head types, how to care and treat hair.
You will observe demonstration cuts, practice basic cutting techniques on head blocks.
Practice basic layers on head block, complete consultations, shampoo, and condition services pier to pier, discuss how to achieve balance and maintain areas of desired weight.
You will also learn correct ways of Styling men's hair with blow dry and products pier to pier and on head blocks.
Practice on live models | Week 3-4
It is now time to start Practice cutting on live models.
Students will complete consultations, shampoo, and condition services. They will also practice beard trimming and shaping as well as practice cutting popular styles.
There will be an opportunity to observe a demonstration haircut and beard trim featuring a wider range of techniques, texturise through point cutting, thinning and razor cutting.
The emphasis will be on fading and shape of cut.
Advanced cutting techniques | Week 5-6
Taking your haircuts to the next level by learning and using advanced cutting techniques on live models.
A continued re-enforcement on the consultation process, how to deal with clients and how to ensure the process of having a hair cut with your is an exceptional one.
Introduction to Afro hair, including a demonstration and how to deal with this different hair type.
The emphasis will be on ensuring your hair cuts have a clean and sharp finish.
Finishing up | Week 7-9
The final weeks of the course will be spent perfecting your trims and ensuring you're up to standard to pass your qualification.
Dealing with longer hair, ensuring your fades are on point, open razor beard trims, refining your clipper skills are all covered.
Ensuring your styling meets the highest standards in a specified time-scale from consultation to blow-dry and finish.
What else?
Throughout your course we will explore ways to enhance your image and profile on social media.
How to promote products and services effectively we will discuss your goals and ambitions and how to achieve them, given the importance of social media presence.
We will discuss the factors you must manage to get good pictures of your haircuts for promotion.
Why choose The GB Academy?
We done this for a while.
With over 25 years industry experience and 10 years delivering barbering qualifications, we have a passion for teaching our students classic and contemporary barbering.
We deliver our training from our state of the art training academy in Cardiff Central.
Expert advice.
Fusing original techniques and cutting styles with modern processes and tools to achieve a high end finish to every style.
Our assessors experience allows us to pass on our workplace skills to the next generation through our workshops with an emphasis on customer service and client experience.
We get results.
Hints and tips are vital on your learning journey. Get direct guidance from experts in barbering, allowing you to avoid picking up bad habits and progress quicker, allowing you to maximise your investment.
With our proven training process, work-ready skills are achieved in just nine weeks, allowing our learners to earn quickly.
FAQ
Where are the course taught?
We are based in our Cardiff city training Academy.
5 mins walk from central station easily accessible by bus and train.
We open our doors at 9am and close at 5pm Monday to Friday.
How long is the course?
The course last 9 weeks and if you pass you will receive your qualification at the end of it.
Are there any exams to sit?
Our courses are practical qualifications.
You will have a workbook with all the knowledge you need to pass your qualification and pursue a career in barbering.
Haircuts will be assessed in controlled environment timed and will need to meet standards to qualify.
What can I do with an NVQ level 2 in barbering?
You'll have learnt all the basics and be qualified to work in a barbershop.
Some shops will look to take you on for a short period as a trainee until they are confident in your skills but this is the start of your journey the same as any other career.
We are sometimes able to offer placements in one of our shops but this isn't guaranteed.
Introducing
Our State of the Art Academy
Purpose built to help trainees maximise their learning with all the equipment, space, tools and perfect environment to begin your barbering career.
Introducing
Your Trainer
Tyron has a longer career in the barbering industry with over 10 years experience helping train barbers and prepare them for a new career.