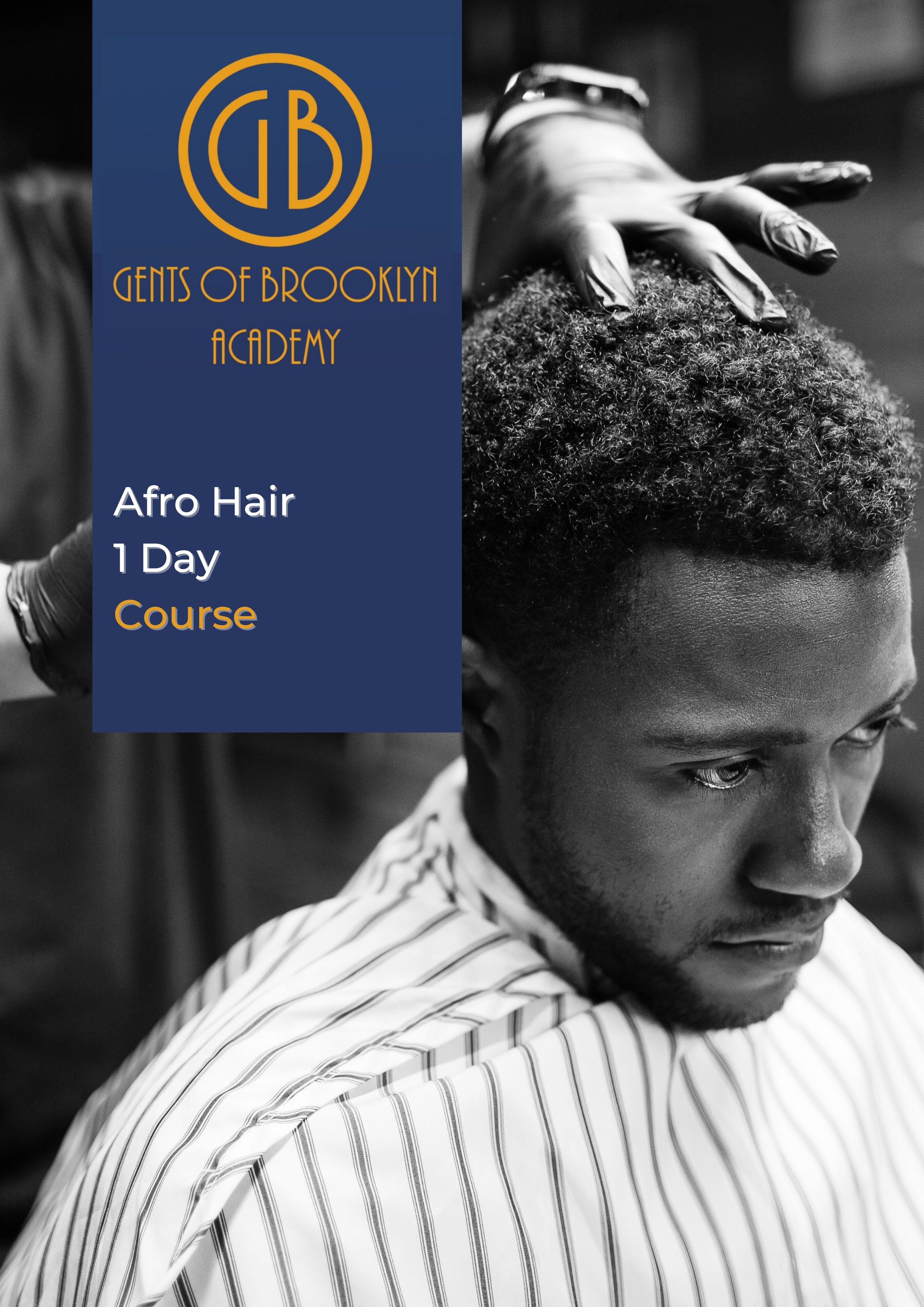 Our afro hair barbering course will give you the specific skills to cut, manage and finish afro hair in the correct manner enabling a quality balanced cut and finish.
From Cuts & Trims to Shape-Up's & Fades, unique to working with Afro-textured hair you will benefit from our tutor's 28 years' experience working with clients who have the many different textures of afro hair.
You will learn to use clippers effectively to achieve a clean finish and also freehand shaping to create the "afro" look, afro hair types usually finish with clean shaped lines to leave a sharp finish you will learn how to do this effectively giving longevity to your cuts.
The afro Caribbean barbering course is for those who intend to develop the skills in afro hair types
Why choose The GB Academy?
We done this for a while.
With over 25 years industry experience and 10 years delivering barbering qualifications, we have a passion for teaching our students classic and contemporary barbering.
We deliver our training from our state of the art training academy in Cardiff Central.
Expert advice.
Fusing original techniques and cutting styles with modern processes and tools to achieve a high end finish to every style.
Our assessors experience allows us to pass on our workplace skills to the next generation through our workshops with an emphasis on customer service and client experience.
We get results.
Hints and tips are vital on your learning journey. Get direct guidance from experts in barbering, allowing you to avoid picking up bad habits and progress quicker, allowing you to maximise your investment.
With our proven training process, work-ready skills are achieved in just nine weeks, allowing our learners to earn quickly.
FAQ
Where are the course taught?
We are based in our Cardiff city training Academy.
5 mins walk from central station easily accessible by bus and train.
We open our doors at 9am and close at 5pm Monday to Friday.
How long is the course?
The afro hair course is 1 day long.
Are there any exams to sit?
Our courses are practical qualifications.
You will have a workbook with all the knowledge you need to pass your qualification and pursue a career in barbering.
Haircuts will be assessed in controlled environment timed and will need to meet standards to qualify.
Introducing
Our State of the Art Academy
Purpose built to help trainees maximise their learning with all the equipment, space, tools and perfect environment to begin your barbering career.
Introducing
Your Trainer
Tyron has a longer career in the barbering industry with over 10 years experience helping train barbers and prepare them for a new career.